ARE YOU A PURPOSE DRIVEN MAMA WHO STRUGGLES WITH CREATING SPACE FOR SELF-CARE AND LIVING YOUR DREAMS? 
I get it. I've been there. You feel behind, overwhelmed, and out of balance because you put maximum energy and effort into caring for everyone else's needs. You love when your family, friends, and career are all thriving, yet you continue to place you're own desires and well-being last? There is another way. One where you and those around you all have permission to shine! Do you desire living a balanced, healthy life full of passion and purpose? 
IF SOMETHING DEEP INSIDE PULLED ON YOUR HEART SAYING....
THEN THE EMBODIED MAMA PROGRAM WAS LOVINGLY CREATED JUST FOR YOU! IN THIS 6-WEEK PROGRAM YOU WILL LEARN TOOLS TO MAGNIFY THE LIGHT OF YOUR SOUL AND RECEIVE MORE OF WHAT YOU TRULY DESIRE!
This program is for you if you:
Find yourself always in "doing" mode and putting off your true happiness until the to-do list is complete
Wish there was more time in the day to take care of YOU
Love knowing others are taken care of but can't help feeling the toll of consistently putting the needs of others before your own
Feel disconnected or overwhelmed as everyday feels the same and there is always so much to do
Feel guilt, fear, or self-doubt when pursing your own purpose and passions
This program will support you in experiencing:
Deep presence and connection with yourself AND your family
Empowerment to activate your unique gifts and pursue your dreams
Gentle ease, acceptance and calm throughout your day
Trust in your body wisdom and intuition
Grounded, balanced, purposeful daily actions
Being the conscious role model for your family you know you are here to embody
Immense joy and fulfilliment living your soul purpose
Being tapped into the magic of everyday life
Hey gorgeous mama,
I know you are incredibly grateful for everything you have but if you're honest, the never ending to-do list and constant go-go-go is slowly starting to wear you down.
Inside your heart you can feel there is a better experience available to you....One with more presence, connection, laughter, joy, wisdom and soul fulfillment.
And somehow you know it doesn't entail more "doing", achieving or putting your needs on the back burner.
I understand, because I have been there.........
I know exactly what it's like to be constantly in "doing" mode...
For years achievement was my motto and my mind was in charge.
Running towards my next goal was how I searched to fulfill my desired happiness, sense of worth and wellbeing.
Yet despite attaining the things I wanted to achieve, it seemed I was filling endless holes and I lacked true connection with myself.
Until the day a buddhist teacher told me something I will never forget. He said...
"You are digging 100, one-foot holes when you need to dig 1, one-hundred foot hole."
That was when my journey toward body-based exploration began, I came down from my head and into the wisdom of my body and heart.
My journey included several trainings in timeless wisdom tools such as yoga, meditation, qigong, astrology, priestess embodiment, nature, intuition, self-inquiry and play.
THEN I HAD MY FIRST CHILD.
And after receiving a wake up call from a postpartum panic attack, I realized I wasn't applying all the wisdom tools I had learned in a real, meaningful way.
I immediately knew it was time to start creating a version of motherhood that felt deeply satisfying.
Once I started using these tools In a consistent, integrated way......
I became stronger, clearer, and ever more thriving in my daily life

I felt balanced and in harmony as an individual as well as a mother and wife

My centered presence started to pour over onto those around me and uplift and energize everyone in my life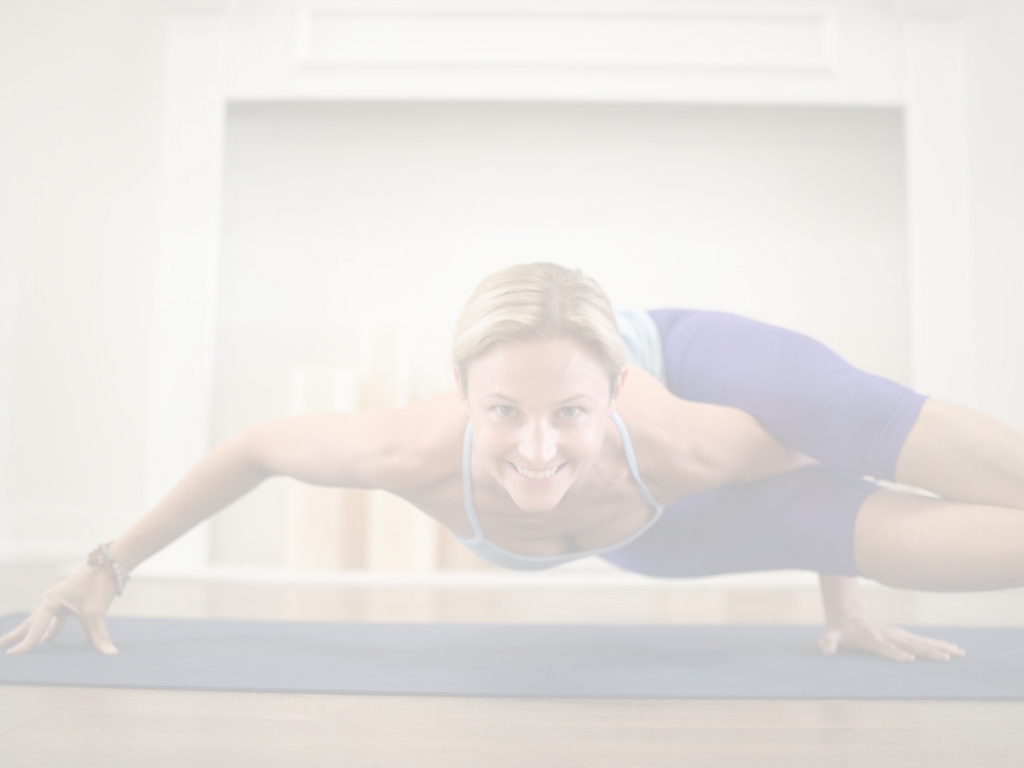 And of course I am not perfect.........life happens, old patterns resurface and obstacles arise. But thankfully, these barriers no longer derail me as I have now developed a unique self care ritual that puts me back on track quickly.
By applying these wisdom tools in a specific way I now have the map I need to shift my experience in my life and become what I call the Embodied Mama........ and it is through this wisdom and experience that this 1-on-1 customized program was brought to life for others to do the same!
The Embodied Mama Program is the Intentional
Mother's Map to Balanced, Heart-Centered Thriving!
TO BE HARMONIOUS IN RELATIONSHIP WITH OTHERS WE NEED BALANCE WITHIN OURSELVES FIRST. WE CAN CULTIVATE BALANCE USING THE WISDOM OF THE 5 ELEMENTS.
THE EMBODIED MAMA PROGRAM THROUGH THE 5 ELEMENTS
Your transformation begins at the core of who you are with your astrological blueprint which we cover in the introductory week. Each subsequent week contains trainings through each of the 5 Elements: Earth, Water, Fire, Air & Ether. Below is a general overview of the elemental weekly content.
EARTH ELEMENT: Physical Realm
Establish Your Roots and Set Your Intentions
Explore Stability and Physicality through grounding yoga poses + restorative visualization practice
Connect to your Life Purpose and discover how aligned you are to your Soul's journey, Review daily habits and set new health inspired goal
WATER ELEMENT: Emotional Realm
Understand Your Emotions and Hone Your Ability to Deeply Feel and Listen
Explore Emotions, Sensations, Subconscious, Intuition through embodied movement + intuitive wisdom practices
Unlock your emotional wisdom and deeper desires for a more pleasurable day to day experience, Discover what lights you up and how to incorporate these joys into daily life with ease
FIRE ELEMENT: Energetic Realm
Implement Healthy Practices That Stoke Your "Inner Fire" and Move Creative Energy
Explore Empowerment, Courage, Transformation, Inspiration through chakra vitality practice and breath work
Becoming more intentional with your life force energy and more conscious to the major theme of your life, Boldly take action toward your soul goals and be held accountable
AIR ELEMENT: Mental Realm
Cultivate an Open Mindful Presence and Playful Light-Hearted Joy
Explore Heart, Intellect, Openness, Mindset through sound healing practice and self-love exploration
Learn your unique intellectual process and how to work with the natural flow of your mind to generate more peace and clarity, Learn processes and techniques to clear the mind and find equanimity in the flow of daily life
ETHER ELEMENT: Spiritual Realm
Connect to Your Inner State of Thriving Wholeness and Embodied Wisdom
Explore Sacred Space, Being-ness, Infinite Potential, Harmony through a co-creation practice and medicine wheel manifestation technique
Tune into your quiet inner voice, Claim your Soul's calling, Learn how to align with your inner wisdom, Open to receiving more of what you truly desire, Learn the process for manifestation, Live in harmony with the 5 elements within yourself and the world around you
Group participants Will Receive:
A 6 week customized experience to help you integrate and activate your highest potential and Embodied Mama wholeness
(1) 60 minute private Element Astrology Reading and coaching call to orient you to discuss your astrological blueprint and personal intentions
(6) weekly, 90 minute live group coaching calls and accountability circle to deepen, refine and personalize the embodiment journey
(3) mini elemental video trainings and practices each week to keep you embodied and on track with your deepest desires
Private Facebook group for daily support, additional resources, and connection with Embodied Mama tribe
Daily access to me via Voxer to stay on track, fully supported and connected throughout the Embodied Mama journey
"Christy and the Embodied Mama program got me out of tired mommy mode and clarified my soul's purpose."
She provided an insightful reading and practical exercises that brought me back into balance as a mom, wife, and professional. During the course I had an influx of new clients and business opportunities come in while also enjoying downtime and being more present with my family." -Dina Robison, CA
"This shifted the energy in my body and I now feel empowered to take steps toward manifesting my dream, and I can come forth, letting my light shine."
"Christy was an absolute delight to work with. She has a special gift to uplift others. After each phone call, I would feel so joyful and inspired. She would listen deeply and lovingly reflect back what she heard. She has also given me many insights that resonate with my heart. She was very generous with her time, being available to reach out to anytime during the program. She is positive, aware and intuitive. I feel blessed to have met and work with Christy!" - Ann T.
"Christy helped me look at problems in a different way and change my perspective to a much higher vibration."
She is knowledgable, positive and I looked forward to our conversations. It was like getting a personal spiritual therapist and guru all in one!" -Tanya C.
Join me for the Embodied Mama Program to access your Inner Radiance, live a Balanced, Healthy Life while Thriving in your Soul's Purpose!
The Embodied Mama 6-week Group Program
The Embodied Mama 6 Week Online Virtual Course

1, 90 minute One-on-One Elemental Astrology Reading with Christy

6, 60 minute Live Group Coaching Calls with Christy

6 weeks of Unlimited Voxer Access & Accountability with Christy

6 weeks of Facebook connection with like minded women & additional resources
Not Sure Where to Start or Want to Chat Mama to Mama?
Please Reach Out! Click The Button Below to Book a FREE 20 Minute Embodied Mama Introductory Call!